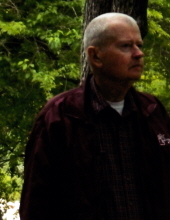 Kenneth M. Thompson age 74, of Atlanta, Texas went to be with the Lord Sunday, June 11, 2017 in an Atlanta, Texas nursing home.
Kenneth was born December 2, 1942 in Marshall, Texas, to Earnest M. and Flora J. Thompson. He was a parts salesman for many years and for the past 8 years he was a dispatcher for Cole Distributing Co. He was a member of the Army National Guard for 6 years. He was an avid deer hunter and enjoyed duck hunting and fishing with family and friends. He was an active member of the Queen City Jeep Club in his younger days and enjoyed spending time with his family and all his family adventures.
He is survived by his wife of 56 years, Carolyn Thompson of Atlanta, Texas; daughters, Dewanna Sanders and husband Randy of Bloomburg, Texas, Deneshia Brodbeck and husband Todd of Lubbock, Texas; five grandchildren, Brittany Aucoin and husband Greg, Kristin Robinson and husband Austin, Emily, Erin, and Blake Brodbeck; two great grandchildren, Carter Aucoin, Laramie Robinson; and a host of nieces, nephews, and other relatives.