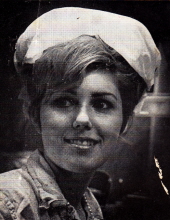 Mary Sadine Williams Godwin age 73, of Atlanta, Texas, went to be with the Lord Sunday, June 11, 2017 in an Atlanta, Texas nursing home.
Mary was born January 18, 1944 in Linden, Texas to T.G. and Margarett Williams. She was retired from Thiokol; a member of First United Methodist Church where she worked in the Nursery. She enjoyed flower gardening, music, and cooking. She was preceded in death by her parents; a sister, Jo Littlejohn; and a great-granddaughter, Kailyn Page; her grandmother who raised her, Audrey Cheek.
She is survived by a son, David Meadows of Jasper, Texas; two daughters, Terri Loper and husband Jeremy Freeman of Queen City, Texas, Mandi Holcomb and husband Joshua of Atlanta, Texas; six grandchildren, Jesse Loper, Megan Loper, Micah Loper, Jake Meadows, Haylie Chesworth, Hayden Holcomb; six great-grandchildren, Kayle Cunningham, Kasan Loper, Jase Loper, Jesi Loper, Mason Allgor, Cathlynn Loper; a great-great-granddaughter, Miracle Cunningham; and a number of other relatives.
Funeral Services will be 10:00 am, Thursday, June 15, 2017, in the Hanner Funeral Chapel with Bro. Ken Guthrie officiating.