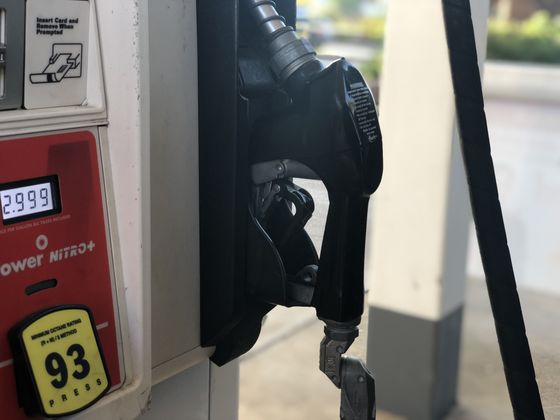 The statewide gas price average in Texas is $3.21 for a gallon of regular unleaded fuel, according to the AAA Texas Weekend Gas Watch. That price is seven cents more than on this day last week and is $1.41 less per gallon compared to this day last year. Of the major metropolitan areas surveyed in Texas, drivers in El Paso are paying the most on average at $3.32 per gallon while drivers in Odessa are paying the least at $2.99 per gallon. The national average price for a gallon of regular unleaded is $3.58, which is one cent less when compared to this day last week and $1.37 less than the price per gallon at this same time last year.
Crude oil prices have been, overall, higher in recent days– staying above $70 a barrel. Demand for retail gasoline continues to be at summer-like levels and regional supplies remain steady. Demand for fuel will likely remain high with the busy Independence Day holiday around the corner, a popular time of year for family road trips. Market watchers will be waiting to see if interest rates go up next month and if inflation persists, which may impact consumers' wallets.
"Gas price averages are steadily increasing in many metro areas around the state this week," said AAA Texas spokesperson Daniel Armbruster. "Demand for fuel remains very strong as the Independence Day holiday period draws near. This trend is expected to continue as this is a popular time for family road trips. With more pressure on demand and higher crude oil prices, gas prices may continue to climb."
Drivers in Texas are paying the seventh lowest gas price average in the country, according to gasprices.aaa.com. Meanwhile, drivers in Washington are paying the most at $4.95 on average for a gallon of regular unleaded.
Prices up to date at press time using market prices posted at 3:41 a.m. Motorists can find current gas prices along their route with the free and revamped AAA App for iPhone, iPad and Android. The app can also be used to map a route and learn traffic conditions along that route, find discounts, locate parking, book a hotel and request and track AAA roadside assistance. Learn more at www.AAA.com/mobile.