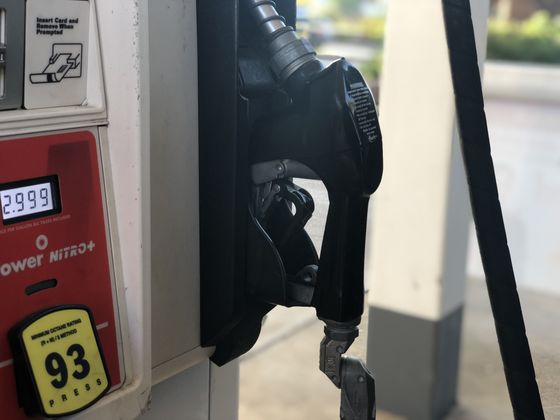 The statewide gas price average in Texas is $2.99 for a gallon of regular unleaded fuel, according to the AAA Texas Weekend Gas Watch. That price is 14 cents more than on this day last week and is four cents more per gallon compared to this day last year. Of the major metropolitan areas surveyed in Texas, drivers in El Paso are paying the most on average at $3.43 per gallon while drivers in the Sherman/Denison metropolitan area are paying the least at $2.90 per gallon. The national average price for a gallon of regular unleaded is $3.38, which is 11 cents more when compared to this day last week and six cents more than the price per gallon at this same time last year.
The statewide average increased as crude oil prices jumped over the past few days. Crude oil markets are anticipating more demand out of China as the country reportedly eases its COVID-19 restrictions. Crude accounts for more than half of the cost of each gallon of gas. Future price increases could be slowed by fears of an economic slowdown in the United States. On Wednesday, the U.S. Department of Commerce reported that retail spending in December fell by 1.1% from November, the sharpest monthly drop in 2022.
"Pump prices have been on an upward swing as crude oil prices keep rising," said AAA Texas spokesperson Daniel Armbruster. "Crude oil accounts for about 60% of the cost that goes into each gallon of gasoline. To maximize fuel consumption, drivers should have their vehicle serviced regularly and avoid speeding in addition to other tips which can be found at AAA.com."
Drivers in Texas are paying the lowest gas price average in the country, according to gasprices.aaa.com. Meanwhile drivers in Hawaii are paying the most at $4.97 on average for a gallon of regular unleaded.