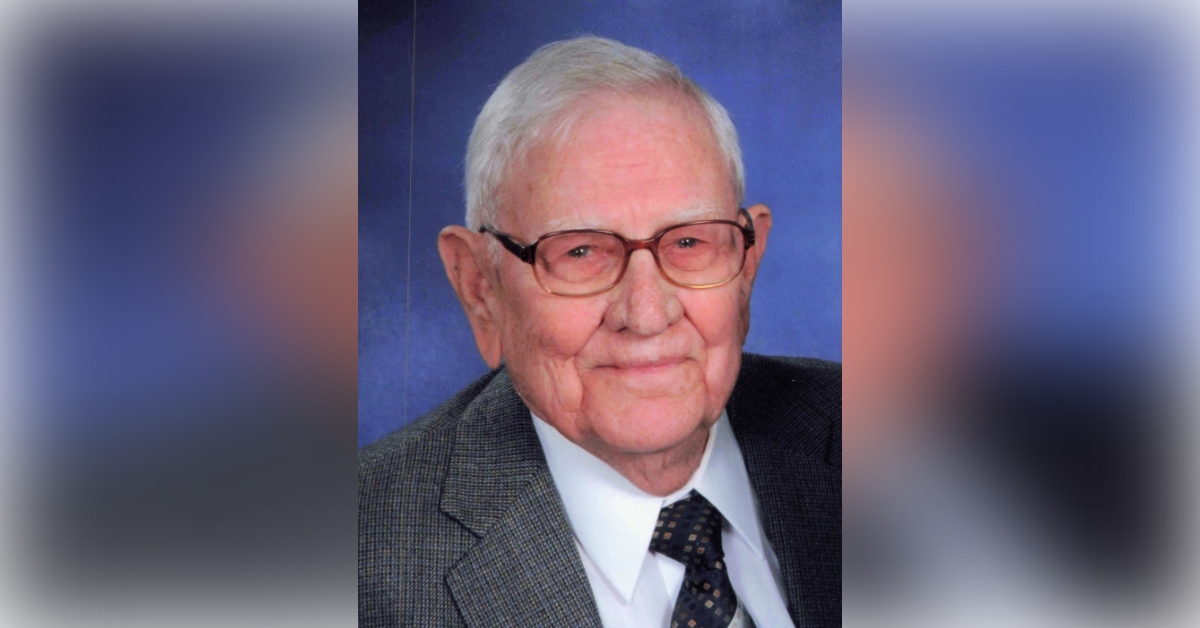 Dorlie Dent Baillio, 96, of Atlanta, Texas passed away Friday, February 10, 2023 at his home. Dent was born April 29, 1926 in Sylvester, Texas to Gustavus Nathaniel and Nancy Williamson Baillio. He was one of 11 children. He had been a resident of Atlanta since 1963, having moved with his family from Gladewater, Texas.
Mr. Baillio served his country in World War II as a BM2c, in the United States Navy, in the Pacific Theatre aboard the USS Bosque. He was retired from Darr Equipment Company as a heavy equipment salesman for Caterpillar. In 1969, Darr Equipment honored him with their prestigious award of Darr Salesman of the Year. During his time working, he served East Texas and part of Oklahoma. He was blessed with having been retired longer than he worked. Dent was known for his fun loving and joking personality.
He is survived by his loving wife of 74 years, Bonnie Barham Baillio of Atlanta; one daughter, Elaine Baillio Moore and husband Bill; two sons, Randy Baillio and wife Shanell of Ida, LA, and Rodney Baillio and fiancé Trudy Vise; 6 grandchildren, 13 great-grandchildren and 2 great-great-grandchildren.
Services will be 11:00am, Saturday, February 18, 2023 at Hanner Funeral Service. There will be a time of visitation one hour prior to the service.
Interment will be at Pine Crest Cemetery under the direction of Hanner Funeral Service.
Pallbearers are grandsons, Shawn McLeod, Brad Smith, Joshua McLeod, Seth Moore, Trent Baillio and Will Moore.
Memorials may be made to the American Heart Association, 7277 Greenville Ave., Dallas, TX 75231 or St. Jude's Children's Research Hospital, 501 St. Jude Place, Memphis, TN 38105.