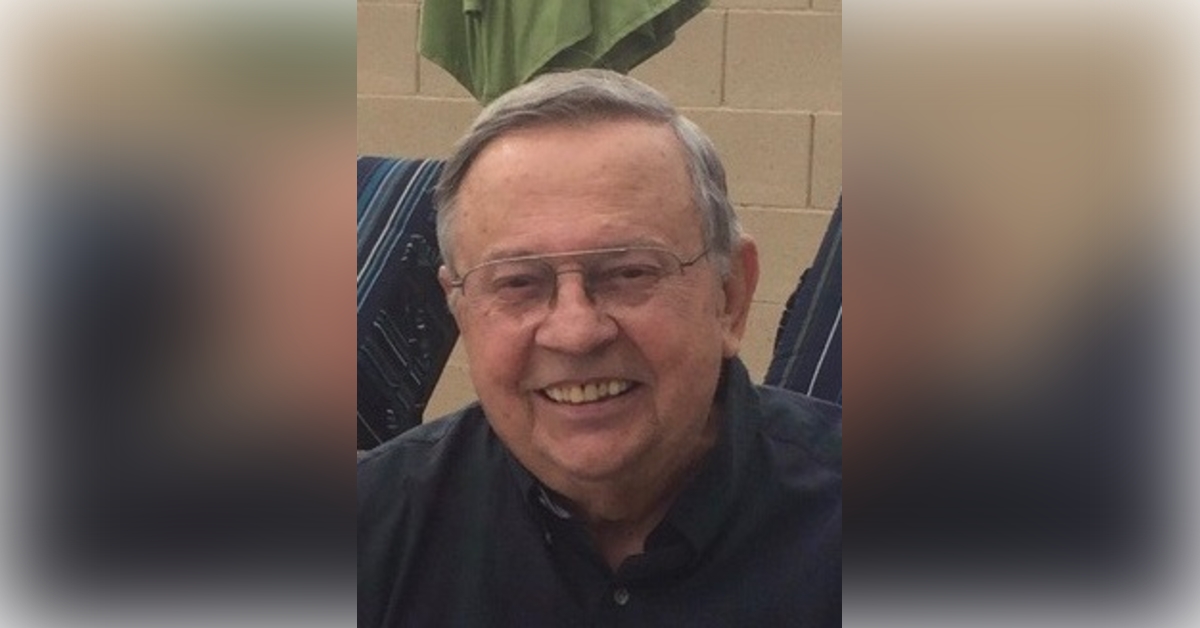 John T Dice Sr. "Jack", 82 of Atlanta, Texas, passed peacefully at his home surrounded by his family on February 18, 2023 after a short battle with brain cancer. He was born on December 21, 1940, in South Bend, Indiana to Richard & Jeanette (Hagquist) Dice. He was a Christian, Veteran of the United States Navy, a life-long Mason, and retiree of United Airlines/SATO Travel.
Jack and Bonnie married October 20, 1962 and traveled the world in their 60 years of marriage. They raised their children in Paxton, Illinois where he served as an Alderman for several years. After retiring from the airlines, they moved to Texas to be closer to their children and grandchildren and spent winters with family and friends in Gold Canyon, Arizona. Jack enjoyed hunting, fishing, golfing, collecting coins, playing cards and painting, and was an avid genealogist who loved tracing the family tree. Jack had an amazing memory and told entertaining stories, often with a wry smile and a hint of exaggeration. Even in his last several months, he told stories from throughout his life that will be forever cherished by his family and friends.
Jack loved his family dearly. He was an amazing husband, father, brother, uncle, in-law, grandfather, colleague, and friend. He touched the lives of so many people. He will truly be missed and will never be forgotten.
Jack is survived by his wife, Bonnie Dice, son, John Dice Jr. (Christy), daughter, Tracie Dice, brother, Richard Dice (Norma Jean), grandchildren, Cody Dice, Travis Dice (Shelby), and great grandson, Theo Dice. Preceded in death by father, Richard W Dice Sr., mother, Jeanette (Dice) Barcus, step-father, Ormand Barcus, brother, Michael Dice, and sister, Elayne Cowger.