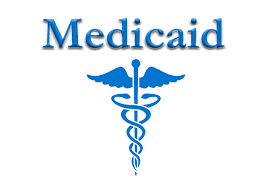 Lonestar Legal Aid wants recipients to be aware that, according to the Department of Health and Human Services (HHS), the federal Public Health Emergency (PHE) for COVID-19, declared under Section 319 of the Public Health Service (PHS) Act, is ending.
COVID SNAP benefits ended in February.  Both regular and COVID SNAP benefits had been received by many area families throughout the pandemic.  Under the change, households that received COVID SNAP benefits should receive notice that deposits will stop.  Recipients will not be able to appeal the loss of COVID benefits.  Recipients should be able to check the app or call 211 if they haven't received a notice.

Medicaid coverage will also be affected.  Continuous Medicaid coverage will end on March 31.  Some recipients will no longer be eligible for Medicaid benefits, and will need to re-establish eligibility.  Recipients will have 60 days to appeal.  You can ask the court to reverse these decisions for your household.
Recipients needing to review their information with THHS can log into their YourTexasBenefits.com account or call 211.