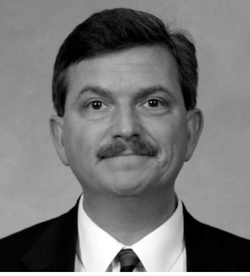 kitch [ kich ] noun
Art, decorative objects and other forms of representation of questionable artistic or aesthetic value; a representation that is excessively sentimental, overdone, or vulgar. ~ Dictionary.com
Whenever I see canister sets, cookie jars, clocks and Formica dinette sets from the 50s and 60s, I feel as if I've gone home. These items adorned my youth, but as often happens, new things come and old things go.
As the 70s made way for harvest gold, avocado green, and shag carpet (a train wreck of choices in my opinion), the items that previously anchored the look of our country's homes slowly found their way into yard sales, bazaars, and trash heaps.
However, some things survived. And when I find them, it's like discovering lost treasure.
Such was the case recently when I stopped in at a resale shop. This particular store had more than the average number of items from more than a half-century ago.
So many resale shops now are nothing more than a repository for garage sale items, including VCRs, video games, and unwanted television sets.
But this particular store's selections included many of the same things our grandmothers and great grandmothers once used to help raise us.
The first aisle that caught my eye included a large selection of old Fire King dishes. The same yellow, red, green, and blue bowls that the women of my family once used to mix bread dough and serve coleslaw and banana pudding were all there.
There was a matching yellow platter I hadn't seen before. It had a divider in it allowing for two menu items to share the same dish. It brought thoughts of meals where guests might have had a choice of olives or gherkin pickles, if they wanted. I liked the dish platter very much.
These bowls and platter had survived being broken, but likely had been pushed aside to make way for microwave-safe cookware. Thankfully, someone had been wise enough to save them. They certainly outclass anything that came after them.
On the other side of the aisle on the top two shelves were canister sets. One set was green with each one featuring a fleur-de-lis, and the other was a yellow set of three with the words, "Coffee," "Tea," and "Sugar" on them. Both sets were made of early plastic and had square handles built into the lids. Seeing them took me back to my great grandmother's home.
My great grandmother made everything from scratch. I can still clearly see her taking fistfuls of flour from a similar canister and strewing it across the counter where she made the dough for the morning's biscuits. If there's ever been anything else that tasted better than those biscuits, I've never eaten it.
Cookie jars are something you don't see much anymore. But a few generations ago they were in virtually every home. My mother had one that looked like a schoolhouse. The lid was the steeple of the schoolhouse and it contained a bell, just as many schools once did. It took a lot of finesse to lift that lid without ringing the bell.
At least, that's what I heard.
Other items in the shop included clocks, meat grinders, and cast iron skillets.
Timepieces have been around for a few hundred years. By the 1950s, designers did everything they could to make clocks look like more than just a round dial with numbers and hands.
The store offered clocks that reminded me of ones I remembered. There were all sizes, including a mantle clock and one large enough to fill significant space on the wall. The latter was similar to a clock we had in our home that looked like a star. It was gold and each branch of the star had a sharp point on it.
It was special to me. I learned to tell time on it.
Many families couldn't afford to buy meat from the store. They raised their own. This required sharp knives and, if you wanted ground meat for hamburgers, a meat grinder. The meat grinders the shop offered were like those of yesterday. They mounted on the counter and you turn them by hand.
Raising your own meat required a strong stomach and some muscle.
The store had several cast iron skillets. Unlike many resale shops you see today, these skillets weren't made in the last 10 to 15 years, they were Wagner skillets from a century ago. And they were reasonably priced.
Most of the items I've mentioned are already in our home. Over the years I've scoured estate and garage sales to find them. I'm glad I did. What I paid for them 30 years ago is a lot less than what they go for today. But there's always something vintage popping up that we just have to have, and I don't mind paying for it.
That includes the yellow Fire King platter. I can't wait to put someone gherkins and olives in it each holiday that lies ahead.
©2023 John Moore
John's books, Puns for Groan People and Write of Passage: A Southerner's View of Then and Now Vol. 1 and Vol. 2, are available on his website – TheCountryWriter.com, where you can also send him a message and hear his weekly podcast.