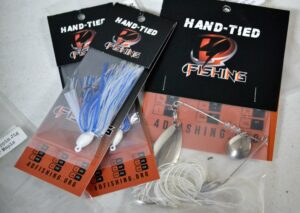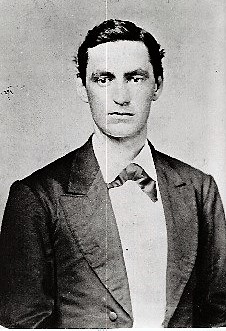 By Kate Stow
T.R.A. Willis
Thomas Ruffin Anderson Willis was born in Hardeman County, Tennessee, on February 4, 1848. He was the son of Ruffin Anderson Willis, who was born Feb. 12, 1832, in Caswell County, North Carolina, and Jane Hutchins Willis, who was born May 23, 1824, in Wake County, N.C.
The Willis family crossed the Mississippi River at Memphis, TN, in October, 1853, on the way to Texas. However, they stopped in Dallas County, AR at the town of Tulip, where twenty or thirty families had located for the purpose of establishing schools for their children. Here they remained for several years.
At the age of 15, T.R.A. Willis enlisted in Company B, 1st Battalion of the Arkansas Mounted Volunteers. He saw much active duty as a member of the staff of General Cabell.
When the Willis family arrived in Cass County and they settled on a farm which is now the location of the Indian Hills Country Club. Records show that Willis bought those 30 acres of land from Preston Rose Scott.
On December 24, 1865, T.R.A. Willis was married to Emma Amanda Henning of Jefferson, TX. She was born November 22, 1847 in Montgomery County, Alabama, the daughter of John A. Henning, who had come to this country from Paris, France, and Jane Lovejoy Henning of Alabama.
Mr. and Mrs. Willis had seven children: Thomas Oliver Willis, Emma Jane Willis, Ruffin Pelham Willis, Paul Henning Willis, Lupton Wilson Willis, Patrick Claiborn Willis and Annie Allice Willis (who married John O'Dell. Mr. Willis was a cotton buyer and he was superintendent of the First Methodist Sunday School for many years, beginning in 1882.
Mr. and Mrs. R. A. Willis are buried in the Laws Chapel Cemetery with a son, Howell Willis (1857-1884) and a daughter, Mrs. Charles L. Gormon. Mrs. Gormon was previously married to John A. O'Dell, an early Atlanta business owner.
Mr. and Mrs. T.R.A. Willis are buried in Pine Crest Cemetery.
David Smith
David Andrew Smith was born in Talladega, Alabama, on June 3, 1842, the oldest of seven children.
He served in the Civil War from 1861 to 1864, when he was wounded near Vicksburg, Mississippi and confirmed to the hospital for the duration of the war. While on furlough to his home near the end of the war he married Jane Elizabeth Calley.
They farmed in the Delta land for a year, and then the Smith and Calley families started out to find a new home. They settled for a few yeas in Marion County, then moved to Cass County where they bought some land near Kildare and lived there until their deaths.
"Uncle Dave," as David was called, had a mule named En that lived for 33 years. The Smith's had no children of their own, but raised her orphaned nephew, Johnny Poe. They also kept their home open to boys who needed a home and substitute parental care.
Jim Smith, Dave's brother, moved to Cass County with his brother and the Calley family, and later married Jane Calley Smith's sister. They also lived in the Kildare community until their deaths and buried in the Kildare Cemetery along with Dave and Jane.
John O'Dell
John Armstrong O'Dell, born October 2, 1841, was born in Surry Country North Carolina to the Rev. David Solomon O'Dell and Sarah "Sally" Childress O'Dell, who moved to Hughes Springs, Texas, when John was a young boy. David was a Methodist minister and preached his first sermon at Harris Chapel Methodist Church, where he and Sarah were later buried.
On September 18, 1869, in Atlanta, John married Annie Allice Willis the daughter of T.R.A. Willis, another early resident. They moved from Cusetta (Bryans Mill area) to Atlanta and opened the very first business – a general store – in 1872.
The O'Dell's first child, a daughter, was born in 1870 and died in 1878. A son, John Anderson O'Dell was born in 1873; son Mathew Armstrong O'Dell was born and died in 1875; another son was born and died in 1876; son Roy was born in 1878; and son Tom Moores O'Dell, born in August 1880, just a few months after his father's death. He wasn't even a year old when he died in June 16, 1881 and was bured next to his father in Laws Chapel Cemetery.
When John died on March 31, 1880, Anna was left to raise John Anderson and Roy. According to the 1880 Federal Census, Anna W. O'Dell, 28, a widow, lived at 74 Hiram Street with sons John, 7, and Roy, 2.
On May 27, 1884, Anna married to Charles Livingston Gorman, also of Atlanta.
Charles Gorman
Charles Livingston Gorman was born May 2, 1849 in Harrison County, Texas to James Julian Gorman and Ann Morgan Gorman. He and wife Nancy Fuqua had one son, John Wardell, who was born on March 8, 1875, in Woodlawn, Texas. Nancy died in 1881, at the age of 30, in Dallas.
Charles was 35 when he married widow Anna O'Dell in Atlanta. Together they had two sons: Verne Bemis was born August 15, 1885; Charles Willis was born April 5, 1890. Between them they had five boys.
Annie O'Dell Gorman was listed as a teacher in the first Atlanta public school in a 1929 issue of the Citizens Journal. A Mrs. A.W. Gorman wrote for the Citizens Journal in the 1920's and 1930's. However, there is no indication it is the same woman.
Charles died in 1916 at the age of 67 and is buried in Pine Crest Cemetery.
J. W. Gorman
Charles Gorman's oldest child, John Wardell "Rab," grew up and became an engineer for the Texas and Pacific Railroad. He married Lula Hutchins Gorman and they had one child – John Wardell Gorman, II, born in 1907.
On December 14, 1931, J.W. was killed instantly when his train, the "Louisiana Limited," engine #414 D-11, plowed through an open switch and derailed 18 miles south of Shreveport. The train was running its' regular overnight route from Marshall to New Orleans. According to a Shreveport Journal article, officials believed the wreck was caused by vandals. He was 55 at the time of the crash and is buried in Pine Crest Cemetery. Lula lived until 1975 and is buried beside him.
John Wardell Gorman, II married Verna May Brown Gorman in 1933. In 1935 their only child, John Wardell Gorman, III, was born. All three are buried in Pine Crest Cemetery.