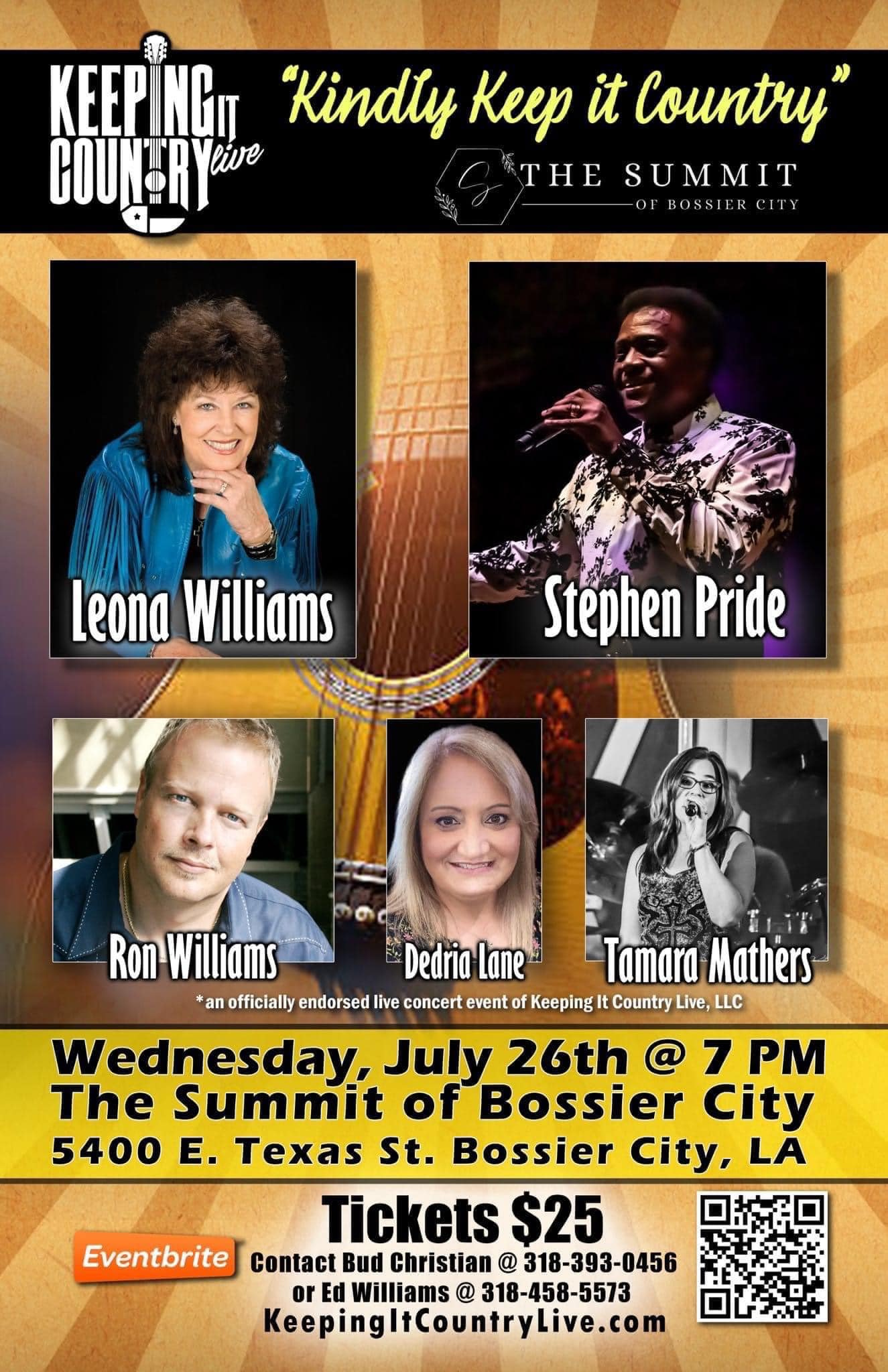 By Kate Stow
After years of singing at local events and Opry shows, Tamara Mathers has found herself on the same bill as nationally known country artists. The Keeping It Country circuit will present a show in Bossier City on July 26 at 7:00 p.m. at The Summit, located at 5400 East Texas Street.
Performing alongside Tamara will be Stephen Pride, brother of legend Charley Pride. Hit songwriter Leona Williams – who wrote some of Merle Haggard's hits – is also on the bill with her talented son, Ron.
A Cass County native, Tamara graduated from Queen City High School in 1993. She spent many years as the advertising salesperson for an Atlanta newspaper, before going to work for her husband James, an insurance adjuster.
While she grew up singing in church, Tamara was a staple of local festivals. Her performances at the Texarkana Opry were consistently sold out, and she was dubbed the "Queen of Bling" because of her rhinestone-studded boots and performance wardrobe.
Tamara is a five-time finalist in the John Ritter Showcase for the Texas Country Music Hall of Fame – in 2014-17 and 2021. She still performs at Music Country USA in New Boston and preformed at the Gladewater Opry until it closed 3 years ago.
Tickets are still available online at keepingitcountrylive.com or you can buy direct at face value from Bud Christian at 318-393-0456 or Ed Williams at 318-458-5573.