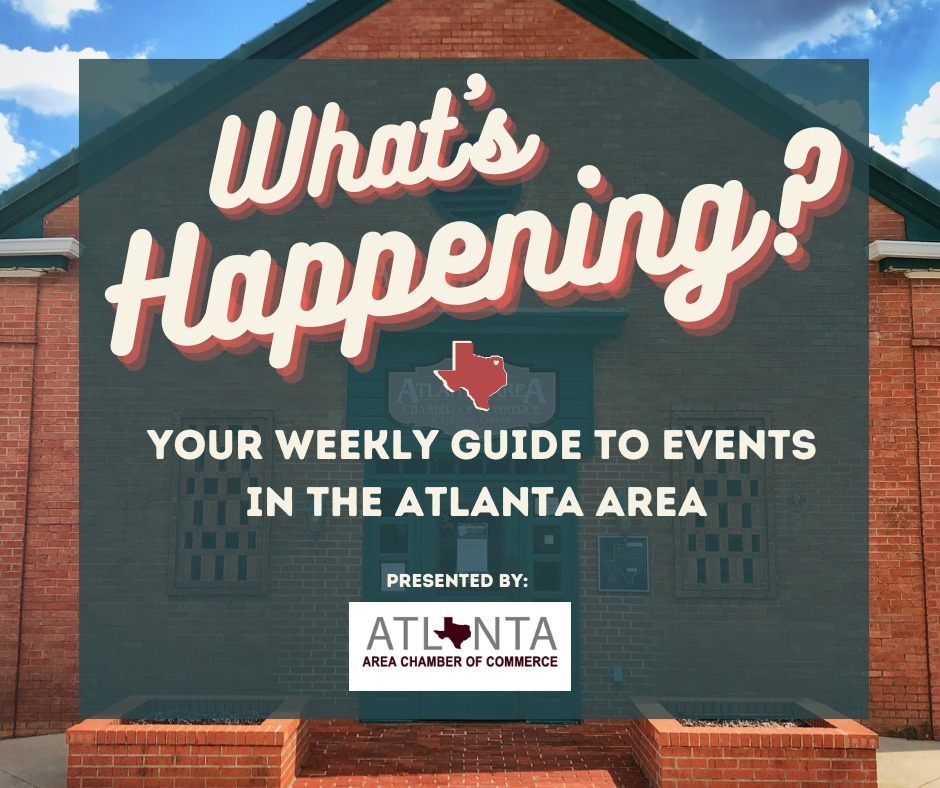 Thursday, September 21st at 12pm: Lunch and Learn with Judge Travis Ransom at the Mattie Lanier Richey Center. Contact Zack Baldwin at 903-503-4148 or email zbaldwin@afphq.org. Reservation required for food count.
– Saturday, September 30th 6pm: The Golden Gala presented by Christus St. Michael Atlanta Foundation. Purchase Tickets at City National Bank or online at
atlanta-goldengala2023.eventbrite.com
– Saturday, September 23rd at 10AM: 903 Artisans Art Class: Mixed Media Pumpkins at Atlanta Texas Public Library
– Saturday, October 7th from 9AM-2PM: Atlanta Local: Fall Maker's Market
– Tuesday, October 10th from 12-1pm Lunch and Learn presented by Carter BloodCare. Food provided by Chicken Express. Register Now by contacting the
Atlanta Area Chamber of Commerce
office.
– Friday, October 27th at 10AM: Carter BloodCare: Ribbon Cutting & Blood Drive at the Atlanta Area Chamber of Commerce
————————–
REGISTRATION OPEN FOR: