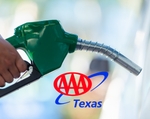 The statewide gas price average in Texas is $3.03 for a gallon of regular unleaded fuel, according to the AAA Texas Weekend Gas Watch. That price is 11 cents less than on this day last week and is 24 cents less per gallon compared to this day last year. Of the major metropolitan areas surveyed in Texas, drivers in El Paso are paying the most on average at $3.37 per gallon while drivers in the Sherman/Denison area are paying the least at $2.87 per gallon. The national average price for a gallon of regular unleaded is $3.56, which is nine cents less when compared to this day last week and 29 cents less than the price per gallon at this same time last year.
The state's average gas price has declined for the fifth week in a row. Nevertheless, there are lingering uncertainties about the sustainability of this downward trajectory. This uncertainty arises from an uptick in fuel demand, coinciding with a reduction in gasoline supplies, as reported in the latest data from the Energy Information Administration (EIA). Additionally, the persistence of crude oil prices above $85 per barrel adds to the uncertainty, with escalating tensions in the Middle East following Iran's call for an oil embargo against Israel.
"Gas prices are following the usual autumn trend of going down, however changing market conditions are creating uncertainty as to how long the downward trend can last," said Daniel Armbruster, AAA Texas spokesperson. "Drivers can save on fuel by downloading the free AAA mobile app to find the cheapest gas near them."
Drivers in Texas are paying the second lowest gas price average in the country, according to gasprices.aaa.com. Meanwhile, drivers in California are paying the most at $5.52 on average for a gallon of regular unleaded.