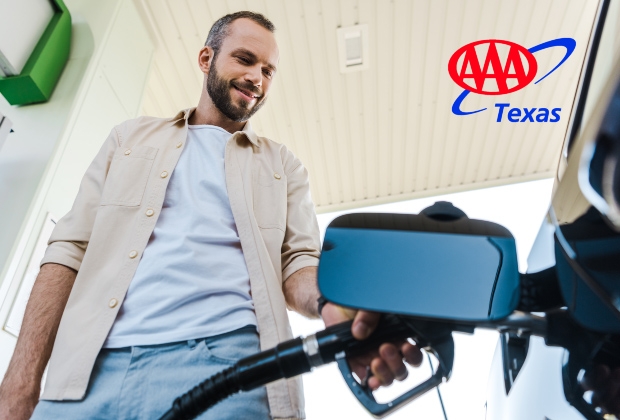 The statewide gas price average in Texas is $2.93 for a gallon of regular unleaded fuel, according to the AAA Texas Weekend Gas Watch. That price is nine cents less than on this day last week and is 23 cents less per gallon compared to this day last year. Of the major metropolitan areas surveyed in Texas, drivers in El Paso are paying the most on average at $3.18 per gallon while drivers in Corpus Christi are paying the least at $2.75 per gallon. The national average price for a gallon of regular unleaded is $3.45, which is eight cents less when compared to this day last week and 31 cents less than the price per gallon at this same time last year.
After 34 weeks, the state gas price average has dropped below $3 per gallon. Drivers in Texas will notice savings at the pump, as the statewide price average dropped for the 7th consecutive week. The recent switchover to cheaper winter-blend gas as well as increasing supply of gasoline are the main factors leading to cheaper retail fuel. Add to that, Texas now has the lowest statewide average of any state in the country. Meanwhile, California is paying the most at $5.21 per gallon.
"Building supplies and the switchover to the cheaper winter-blend gasoline are helping Texans save when they fill-up," said Daniel Armbruster, spokesperson for AAA Texas. "For the first time in 34 weeks, the statewide average fell below $3 per gallon for regular unleaded fuel."
Prices up to date at press time using market prices posted at 3:41 a.m. Motorists can find current gas prices along their route with the free and revamped AAA App for iPhone, iPad and Android. The app can also be used to map a route and learn traffic conditions along that route, find discounts, locate parking, book a hotel and request and track AAA roadside assistance. Learn more at www.AAA.com/mobile.