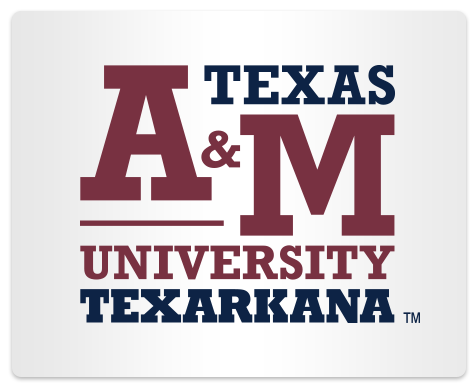 TEXARKANA, Texas – Texas A&M University-Texarkana has announced that it will begin offering more 8-week long courses throughout the academic year. Traditionally limited to the summer terms, the 8-week classes will now be more readily available in the fall and spring semesters as well and are often popular with students who work full time or have multiple jobs and responsibilities away from the classroom.
"Many students prefer 8-week courses as they juggle full-time work and family responsibilities," said Assistant Professor of Adult Education and Leadership Studies Lisa Myers. "Students report that taking two 8-week courses twice a semester is more manageable than taking four courses throughout a full semester. By the end of the semester, they have completed the same number of courses, but they experience less 'splintering' when they only focus on two courses at a time."
"Expanding the number of 8-week course offerings is about helping to meet the needs of our students," said Texas A&M University-Texarkana President Dr. Ross Alexander. There are several reasons students may choose these accelerated courses, but one main benefit is that they no longer need to wait an entire semester to begin their coursework. "Whether a student is enrolling for the first time or returning to the classroom, we want them to be able to begin as quickly as possible," Alexander added. "Being able to enroll students every eight weeks makes that a reality."
Dr. Craig Nakashian, A&M-Texarkana Professor of History, commented that faculty are "excited to be able to offer students our courses in a variety of formats, including the accelerated 8-week term." "I am thrilled to see faculty embracing innovation in the classroom," added Dr. Melinda Arnold, Provost and Senior Vice President for Academic Affairs. "These changes positively affect both how they teach and the ways in which the students learn."
The university's two 8-week sessions for spring 2024 are scheduled for January 16–March 8 (Spring I) and, March 18–May 8 (Spring II). Students interested in taking 8-week courses can speak with their academic advisor or visit www.tamut.edu/schedule for a listing of courses offered in the accelerated 8-week format. Those needing to apply to the university should visit the university's application page at www.tamut.edu/apply.