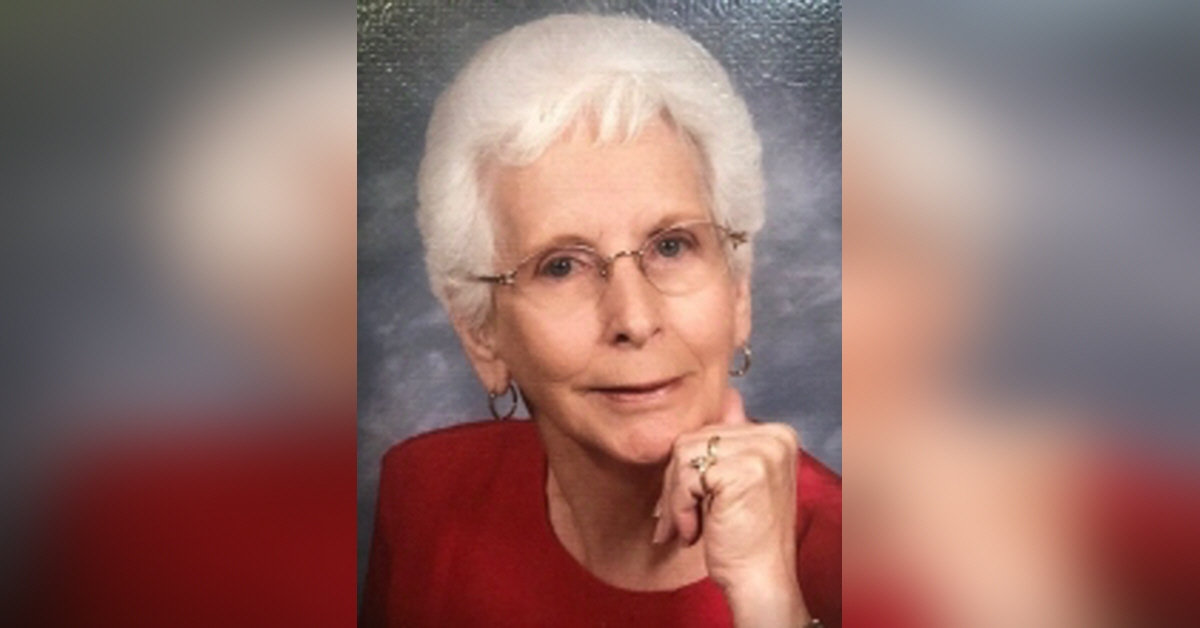 Mrs. Frances A. Rollins, of Atlanta, Texas, passed away from this earth on January 10, 2023, in the home of her daughter, Diane (husband, Kevin) Stewart at the age of 83.  Memorial service will be held at First Baptist Church Queen City, Texas under the ministry of Rev. Ron Riemar on Saturday, January 14 at 2:00PM (visitation from 12:30-2:00).
Frances was born October 31, 1939, in Cass County, Texas to Byrd R. Coats and Clara Estel Howell.  She is preceded in death by her mother and father. her brother, R.B. Coats and sister, Grace Williams, son, James Douglas Rollins, and husband of nearly 62 years, James B. Rollins.
She was an active member of First Baptist Queen City, teaching an adult Sunday School class for over 30 years.  She sang in the choir for years.  She officially served through the Benevolent Committee.  Unofficially, she served many more through her kind acts that most will never know about.  It was her faith in Jesus Christ as her Savior that motivated all these kind actions.
Mrs. Rollins spent most of her life in Cass County, Texas.  She worked at several jobs including eight years at Lone Star Ammunition plant as well as Bowie Cass Electric Co-Op, where she retired after 20 years of service.
She enjoyed quilting with her friends–making many quilts for church fund raisers and lap blankets for nursing home residence.  She visited the nursing homes weekly, often bringing goodies.  Frances also tended carefully to her many flowers as well as monitored her hummingbird feeders.
Left behind to cherish Frances' life is her daughter, Diane Stewart and husband, Kevin of West Monroe, Louisiana, granddaughter, Faith Stewart Greenwood and husband, Trey of Knightdale, North Carolina, and granddaughter, Bethany Stewart Pipes and husband, Mark of Cincinnati, Ohio.  As well as her many friends that she has influenced through the years.
Memorial gifts can be made to the Building Fund of First Baptist Church, Queen City, Texas.