From Miller County Sheriff's Office Facebook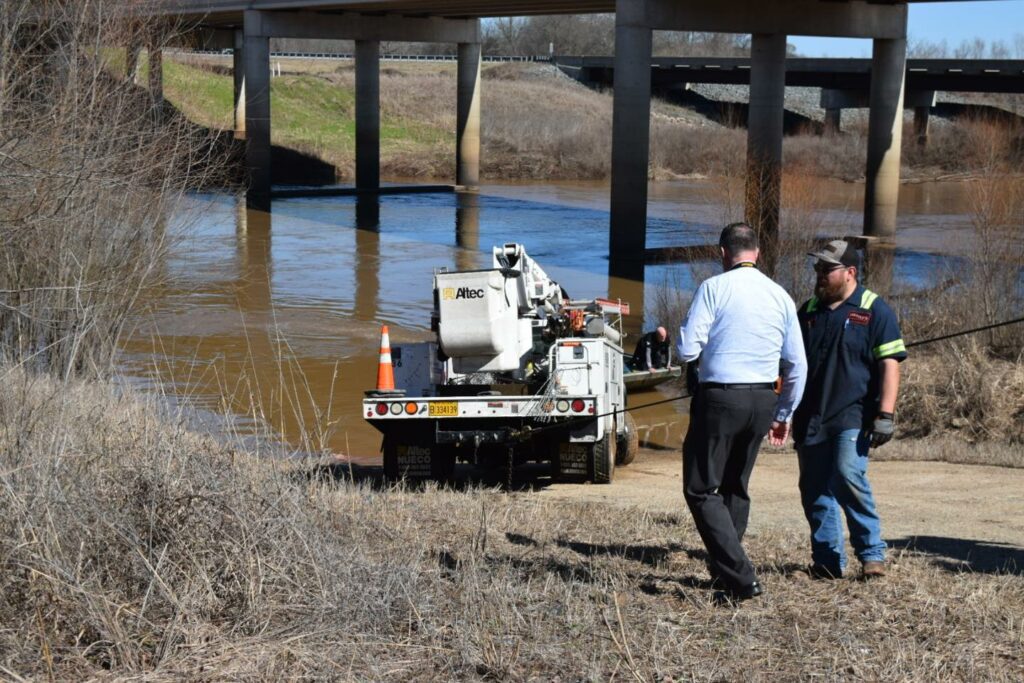 On February 9, 2023, at approximately 10:32 am Deputy Alvaro Salguero was dispatched to a vehicle in the river at the Hwy 71 Sulphur River Access in Fouke, Miller County, Arkansas.
Michael Godfrey, with Miller County Emergency Management, Life Net, Miller County Dive Team, Neeley's Towing and Miller County CID arrived on scene. The Miller County Dive team and the Arkansas Game and Fish officers proceeded to enter the water to investigate.
The Miller County Dive team member Travis Loehr was able to connect the tow truck to the vehicle lodged in the water and also confirmed no one was inside the vehicle. Dispatch confirmed the truck as a white, 2015 Ford F550, reported stolen out of North Bryant, AR.
Investigation into this matter is still ongoing.