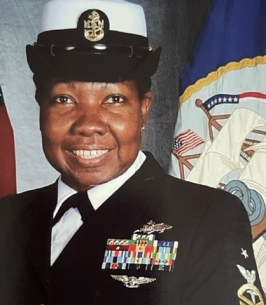 Sherry Lynette Barfield, born August 28, 1969, in Shreveport LA, passed from this life to the next on January 24, 2023, at Baptist Medical Center South in Jacksonville FL. She was 53 years old and a resident of Orange Park FL.
Sherry is preceded in death by father Tilford Joe Barfield; brother Tilford Joe Barfield II; nephew Tilford Joe Barfield III; and niece Punchress Rena Barfield.
She is survived by her adoring mother, Bessie Mae (Ware) Barfield; brothers George Barfield, and Chris Gray and wife Sharaye; sister Pamela Barfield; nephews Cartavias Barfield, Jarred Barfield, Terry Houston, Randall Houston, Brandon Houston, and A'Shori Barfield; nieces Nakita Barfield, Diamond James, Ja'Nana Johnson, Chrislynn Gray, Khrysalee Gray, and Christanee Gray; and a host of beloved aunts, uncles, great nieces, and great nephews; and special friend Tony D. Avery.
Sherry was a devout Woman of God. She loved his children and served them through their trials in life. She was generous and kind and would do whatever she could to make others' lives better. She was an example of charity. Sherry grew up in Atlanta TX and attended Atlanta High School. She valiantly served her country as a nurse in the US Navy. She retired as a US Navy Senior Chief and continued her exemplary record of service in other aspects of life. She was a staffer for Congressman Al Lawson and Senator Tony Hill of Florida and colleagues with Kourtney Wesley. She joined BOATT, Mayon, and the United Way, and volunteered at the Clara White Mission and other charities.
A visitation for family and friends will be held on Friday, February 10, 2023, at Queen City Funeral Home from 2:00pm-4:00pm.
A funeral service in Sherry's honor will be held on Saturday, February 11, 2023, at the Atlanta High School Auditorium in Atlanta TX beginning at 11:00am.
Interment will follow at the Dallas-Fort Worth National Cemetery.