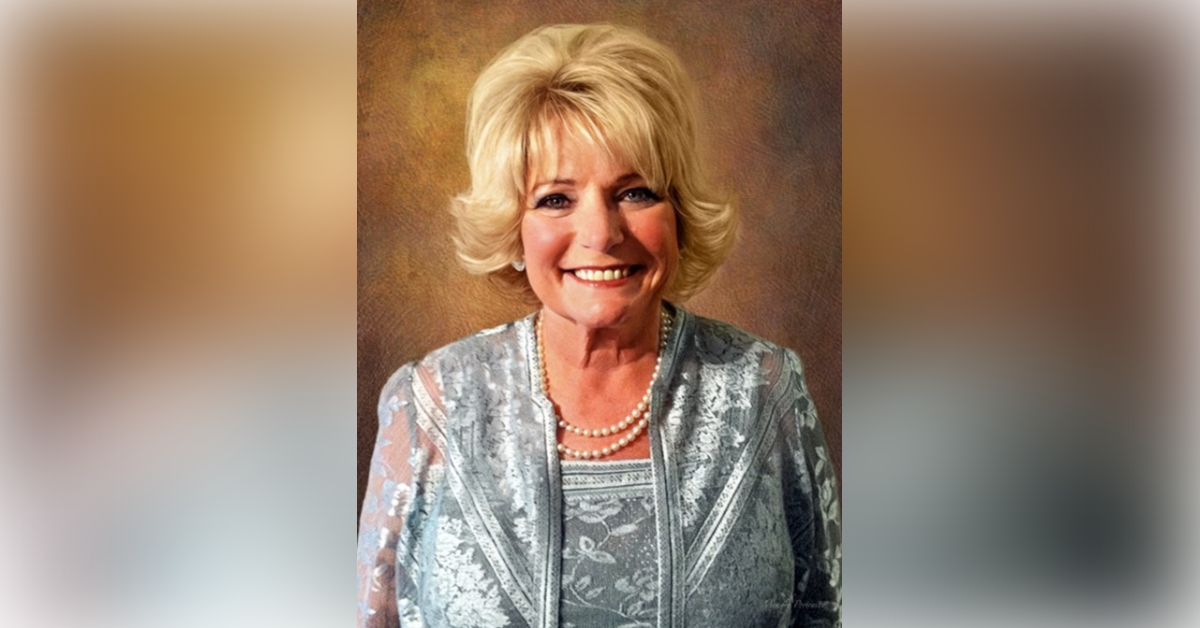 We would like to formally announce to one and all that a celebration has been scheduled to honor and pay tribute to the life of our precious mother, Vicki Ann Bickham Mayence. A visitation will be held from 5:00 until 8:00 p.m. on Friday, March 24, 2023, in the sanctuary of Bellaire Baptist Church, 1210 Bellaire Boulevard, Bossier City, LA. A celebration of Vicki's life will take place the following morning at 10:00 a.m. on Saturday, March 25, 2023, at Bellaire Baptist Church, Bossier City under the direction of Mulhearn Funeral Home, West Monroe, LA. Officiating will be Bro. Billy Crosby of Summer Grove Baptist, Dr. Randy Harper of Bellaire Baptist Church and Minister Peyton Donaldson of Bellaire Baptist Church. Following these services, Mrs. Mayence will be transported back to her beloved hometown of Atlanta, Texas for a visitation on Sunday, March 26, 2023, from 1:00 until 3:00 p.m. at Hanner Funeral Service, 103 W. Main Street, Atlanta, Texas, followed by a graveside service at 3:30 p.m. at Huffines Cemetery in Atlanta, Texas. Officiating the graveside service will be Minister Peyton Donaldson of Bellaire Baptist Church, Bossier City.
Vicki Ann Bickham Mayence was born on August 24, 1950, in Atlanta, Texas and passed away peacefully at her home on the first day of spring, March 20, 2023, surrounded by friends and family. Vicki was the youngest of 5 children and grew up on the family farm in Atlanta, Texas. It was here that she learned the values of hard work, dedication, devotion and loyalty. She was a 1968 graduate of Atlanta High School. Vicki always wanted to be a registered nurse and even worked as a candy striper in high school. She then attended the Texarkana Junior College, School of Nursing and graduated in 1971 with a Bachelor of Science Degree in Nursing. She began her nursing career at Wadley Regional Medical Center in Texarkana, Texas. In 1974, after she married John Edward Bennett, she began her nursing career at Schumpert Medical Center. Vicki and John were the very first married couple hired as nurses at Schumpert. They had one son, Brant Bennett who was born in 1975. Tragically, John passed away as a result of an automobile accident in 1978. In 1983, Vicki married Shreveport Fireman Bob Mayence. They had one son born of their marriage, Robert "Robby" Earl Mayence, III in 1984. They remained married until 1989. Throughout her career at Schumpert, she worked as the head nurse of pediatrics and then as the team leader of Special Procedures in the Interventional Radiology Department at Christus Schumpert and Christus Highland until her retirement in 2020 after 46 years of service.
Mrs. Mayence was vivacious and very active in her community. She was a member of the Shreveport chapter of Beta Sigma Phi International Women's Sorority and was honored by being named "Woman of the Year" multiple times. Vicki was a member of the March of Dimes, Walk America where she served in various capacities such as sitting on the board of the March of Dimes from 1992-1995. serving on the Walk America committee from 1995-2005 and served on the March of Dimes Lost in the 50's Dance committee from 1995-2008. In 1998, she was honored for her service and dedication to the March of Dimes by being named as the March of Dimes, Volunteer of the Year for Northwest Louisiana.
Mrs. Mayence was a member of Easter Seals and was instrumental in establishing the Chocolate and Champagne fundraiser in 2010-2014. She also volunteered each year for the Easter Seals golf tournament.
Vicki joined the Mighty Krewe of Centaur in 1996 and road on the same float for 26 years under float lieutenants Sims, Phillips, Sumner and Porter. She served on the Mardi Gras Ball Committee, the Bead committee, the events committee and the golf tournament committee. In 2013, she was presented with the John Watson Award for all of her hard work and dedication to the Krewe.
Mrs. Mayence was preceded in death by her parents, Brant Bickham and Addie Mae Hemperley Bickham; first husband, John Bennett; siblings, Bobbie Gail Bickham, Billie Jean Blakey, Gary Bickham and Glenda Faulkner; and nephew, Danny Joe Niblett. She was also preceded in death by granddogs, Oskar I, Elvis and Little Man.
Left to cherish beautiful memories of Vicki are her sons who were her life, Robert "Robby" Earl Mayence, III and Brant Edward Bennett (Christy); her beloved granddogs, Atara, Oskar II and Pacino. She is also survived by her beloved stepchildren, Maria Michele Boswell and Michael Robert Mayence; grandchildren, John Michael Boswell (Leah), Caroline Boswell, Mia Mayence and Evan Mayence; great granddaughter, Hazel Boswell; nephews, Steven Bickham, Gary Bickham, Dr. Stephen Hosea, Commanding Officer Lonnie Hosea (USN), Dr. Gregory Bickham and Ben Bickham; former husband and dear friend, Bob Mayence; cousins, Anna Parker, Sharon Talbert, Jackie Cline; as well as numerous other relatives and friends.
The family would like to recognize and thank all of her amazing friends for all of the love, dedication and devotion that was shown to her each and every day of this journey. Especially, Anita Jacobs, Teresa Page, Susan Martin, who Lora Todd, Janice Jones, Roxanne Beard, Glenda Melton May, and Kelli Melton. The family also wishes to thank Dr. Kelly White, Dr. Jason Campbell, Sister Sharon Rambin, Monsignor Earl Provenza, V.F., the doctors and nurses of Christus Highland Medical Center; the nurses of Amedisys Home Health and Amedisys Hospice (especially her hospice nurses, Courtney and Amanda) and the sitters from Always Best Care Services who assisted with caring for Mrs. Mayence during her last days. The family appreciates all of the many phone calls, visits, care, support, love and devotion shown by everyone throughout these past months. You have made a very difficult time a little easier.
Honoring Vicki as Pallbearers will be Robby Mayence, Brant Bennett, Trent Belgard, Lynn McVay, Michael Fertitta and Rodd Singleton.
The family suggests that donations may be made to the American Cancer Society, The American Heart Association or the charity of donor's choice.