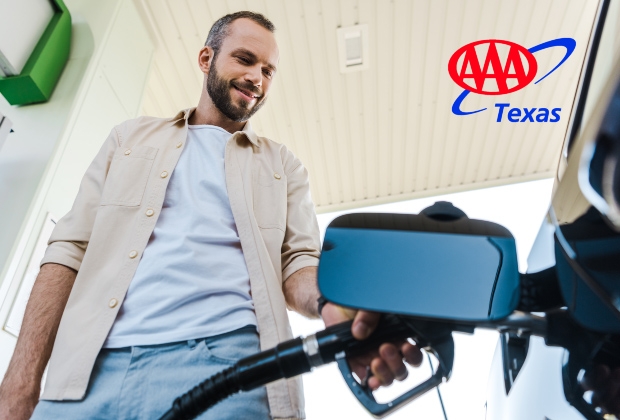 The statewide gas price average in Texas is $3.06 for a gallon of regular unleaded fuel, according to the AAA Texas Weekend Gas Watch. That price is the same as on this day last week and is 84 cents less per gallon compared to this day last year. Of the major metropolitan areas surveyed in Texas, drivers in El Paso are paying the most on average at $3.24 per gallon while drivers in Lubbock are paying the least at $2.90 per gallon. The national average price for a gallon of regular unleaded is $3.44, which is two cents less when compared to this day last week and 80 cents less than the price per gallon at this same time last year.
Economic turbulence has kept crude oil prices on a roller coaster due to several headlines related to interest rates and concerns about the health of the banking sector. West Texas Intermediate (WTI) was reading as low as the mid-$60 range earlier this week, but has since climbed back above $70 per barrel at the time of this report. Even as crude trended cheaper, demand for fuel products across the country rebounded to almost nine million barrels per day, according to the Energy Information Administration.
"Despite high demand for fuel over the spring break holiday period, the statewide fuel price average is holding steady week-to-week," said AAA Texas spokesperson Daniel Armbruster. "If strong demand continues, retail fuel prices could increase in the coming weeks. The switchover to the more expensive summer-blend gasoline is also underway, and that tends to drive gas prices up by about 5 to 15 cents more per gallon."
Drivers in Texas are paying the sixth lowest gas price average in the country, according to gasprices.aaa.com. Meanwhile drivers in California are paying the most at $4.83 on average for a gallon of regular unleaded.
Prices up to date at press time using market prices posted at 3:41 a.m. Motorists can find current gas prices along their route with the free and revamped AAA App for iPhone, iPad and Android. The app can also be used to map a route and learn traffic conditions along that route, find discounts, locate parking, book a hotel and request and track AAA roadside assistance. Learn more at www.AAA.com/mobile.