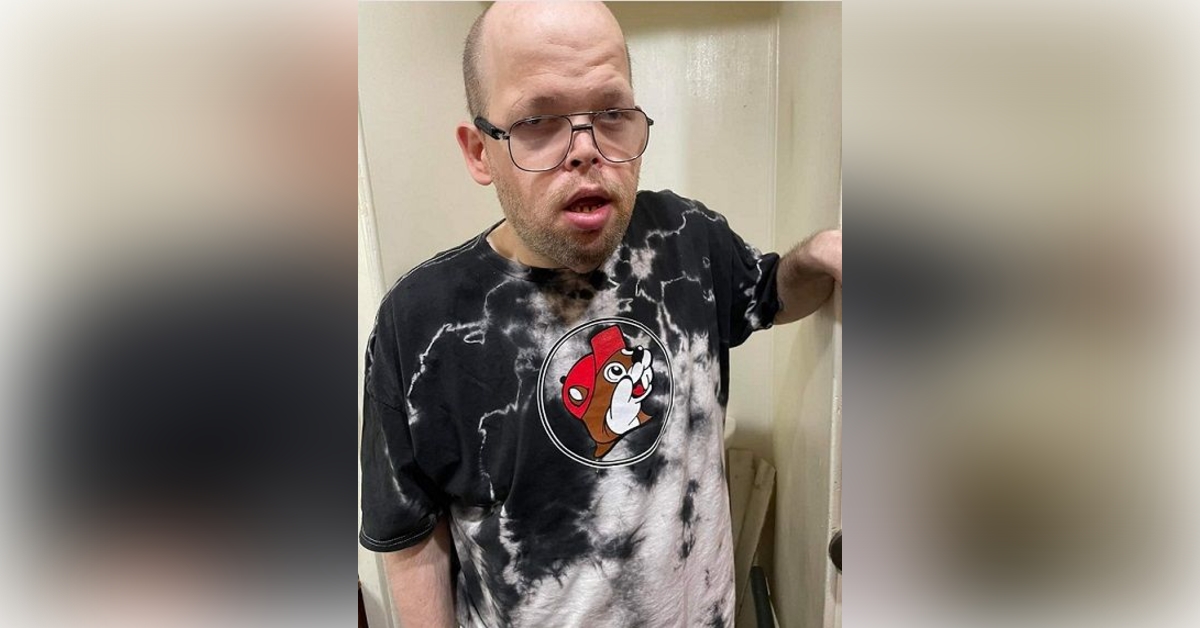 Buck Leigh Kaping was the first child born to Jon Paul Kaping and Sue Marie Prettyman. He was born in Hutchinson (Hutch), Minnesota, September 17, 1982. Buck was also known lovingly by family and friends as Buckwheat, Mr. Buck, and Harry. He received formal education through and graduated from Sebring High School in Florida.
Beside his original hometown of Hutch, Buck also lived in Avon Park and Frostproof, Florida, Santa Maria, California, and his most recent home in Linden, Texas. In each of his various hometowns one of Buck's favorite things to do was drive around and explore. A particular favorite for him was the experience of going on camping trips with family. One of his several exceptional talents was land geography and recall of traveling directions. His ability to show the way back to homes, stores, parks, and any number of locations in his local areas was striking. The fact that Buck thoroughly enjoyed maps and map games was not a surprise. Rather it provided insight into his incredible level of intelligence.
Buck was a man of many talents and interests. Anyone who spent time with Buckwheat would recount how much he enjoyed taking part in Bingo as the "caller," occasionally playing the part of teammate. If you wanted to make Buck's day, taking him for an afternoon of bowling would do the trick. Although he most enjoyed watching others at the alley, he had his own special ball, shoes, and style. His idea was not to compete, but to simply have fun. If challenged, a strike would soon follow. Buck also got a kick out of watching videos online of bowling.
Spending hours on end entertaining himself with his vast collection of marbles was another of Buck's interests. His Marble Works game seemed to have fascinated him, spending hours upon hours at it. The only thing rivaling his marble collection was his movie collection. Whether it was on his own, with a single family member or friend, or with a group movie-time was always appreciated by Buck. On the sly, it didn't take much to get Buck to joke around. They say a good hardy laugh is good for the soul, Buck's soul must have been in great shape. He had a laugh that was infectious, genuine, and sure to bring a smile to the face of others.
On Friday morning, May 12, 2023, at 0745 his Heavenly Father called him to his eternal rest. His cherished memory will be kept alive by his parents Jon and Sue, his stepfather Roger Chezem; Christopher Kaping (loving brother) and wife Monique; Jennifer Jo McKinney (devoted sister) and husband Mark; Fallon Caldwell (loving sister) and husband Matthew; seven nieces, four nephews, and great nieces and nephews, a host of other relatives and many great friends.
The family of the deceased would like to express our sincerest thanks for the many expressions of love and support during this difficult time. We must acknowledge with deep appreciation all of the acts of kindness shown during the many hours of sadness. We thank you, love you, and pray blessings upon each of you.