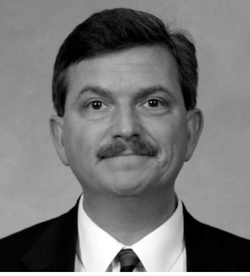 The door of a 1971 Buick Electra 225 Limited is longer than its name, and likely heavier than the entire car you're driving now.
That last statement is a bit of an exaggeration, but not by much.
A friend of mine recently bought a new Ford. The body is made of aluminum. The soda cans I buy are made of aluminum. But the cars I have are still made of at least some steel.
When I first started driving in Ashdown, Arkansas, all cars were made of steel. Steel covered in paint. Steel covered in chrome. And steel covered in steel.
The Buick I mentioned was my mom's. And it was thousands of pounds of rolling Detroit steel.
Even if we didn't wear seat belts like we should have back in the day, at least everybody had an equal shot at survival, thanks to the tanks we were all riding in.
And in the 60s and early 70s, heavy duty equated to quality. We all felt like we got our money's worth whenever we bought an American car.
Even the radio knobs had weight to them. Today, everything is plastic, aluminum, or some kind of pot metal.
And all of our cars and trucks then, right down to the radio knobs that could be used as a weapon, were ours. We made them in America.
And we could work on them ourselves. On a trip to a nationally-known theme park in the early 70s, the water pump went out on my mom's Buick. We were in Shreveport.
My uncle and dad changed it in a gas station parking lot with hand tools.
Today, you'd have to call a wrecker, tow the car to a shop, and wait until the part came over from China. Then a certified mechanic would need to remove both fenders, the hood, doors, wheel assemblies, and glovebox to reach the water pump.
Not only did we feel safe in the cars we had, we felt safe in doing just about anything to them. If we followed the manual, maintaining our own ride was fairly simple.
Dad used to say that you could take care of your own car if you just had 9/16 and 1/2 inch wrenches, a regular and Phillips screwdrivers, hammer, and a crescent wrench.
Today, you need a specialized tool to remove the bulb on the taillight.
Video games now fill the time of our youth. Young men used to fill their summer days and weekends putting different engines in their vehicles.
I spent many an hour with buddies working on cars. We all took turns helping each other. We wanted to do it, but honestly, we had to. No one had the money to pay a mechanic.
But the amount of knowledge and understanding we gained from working on our cars and trucks proved helpful throughout our lives. It gave us the confidence to know that even daunting problems aren't beyond our reach.
Whether it was putting a high performance carburetor on a 1966 Ford Mustang or doing a complete engine swap on a 1974 Volkswagen Beetle, American teens embraced our cars and trucks all the way down to the last bolt.
We loved them.
I don't see the affinity for vehicles today that once permeated society 50 years ago. Not surprising, really.
To this day, I can still tell you how to replace the blower motor switch on a 1972 Oldsmobile Cutlass Supreme. But most people these days likely don't know where the battery is on their vehicle.
That's what was great about getting your first vehicle back then. You bought it yourself, worked on it yourself, and felt as if it was a part of you.
Now, vehicles are just that. Vehicles. There's no love left for cars. As a teen, we would drag Main Street in our GTO, Skylark, Thunderbird, or Olds.
No one drags Main Street today in a Prius.
Also, cars used to be easy to identify. From a mile away, you knew which of your friends was headed toward you. A Ford looked like a Ford and a Chevy looked like a Chevy.
Today, cars and trucks are hard to tell apart.
American Graffiti lamented the end of the early 60s car culture, but that movie had one misleading part of its theme. The car culture in our country extended for at least another 20 years.
American teenage guys lived our lives around working on, customizing, wooing girls, and cruising in our cars.
And that was a lot more fulfilling than any video game.
©2023 John Moore