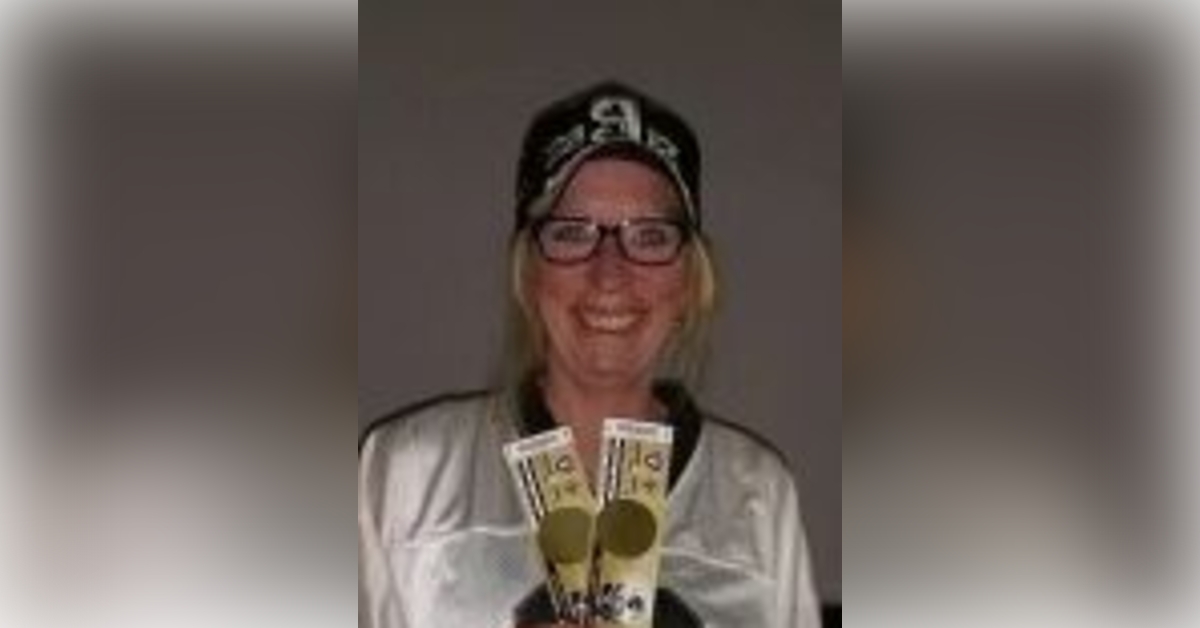 Obituary
Donna Kaye Castillo, age 60, of Atlanta, Texas, went to be with the Lord Tuesday, July 4, 2023, in a local hospital surrounded by family.
Donna was born September 19, 1963, in Delhi, Louisiana, to Jimmy and Eleanor Maxwell. She was employed with Walmart; was a Baptist by faith and loved baking and socializing with pay.
She was preceded in death by her parents, Jimmy Maxwell; and Eleanor and Roscoe Dickey.
Donna is survived by her husband of nine years, Frank Castillo of Atlanta, Texas; her children, Dawn Ross and husband Dusty of Clarksville, Texas, Sean Jones of San Antonio, Texas, Holly Grewell of Atlanta, Texas; two sisters, Connie Peoples and husband Tommy Joe of West Monroe, Louisiana, Paula Hawley and husband Tooter of Bagwell, Texas; three step-brothers, Tony Dickey of Seattle Washington, Malcolm Dickey of Pflugerville, Texas, Jon Dickey and wife Jennifer of Heath, Texas; three grandchildren, Bradley Parsons, John Parsons, Kyle Jones; and a number of other relatives and a host of friends.