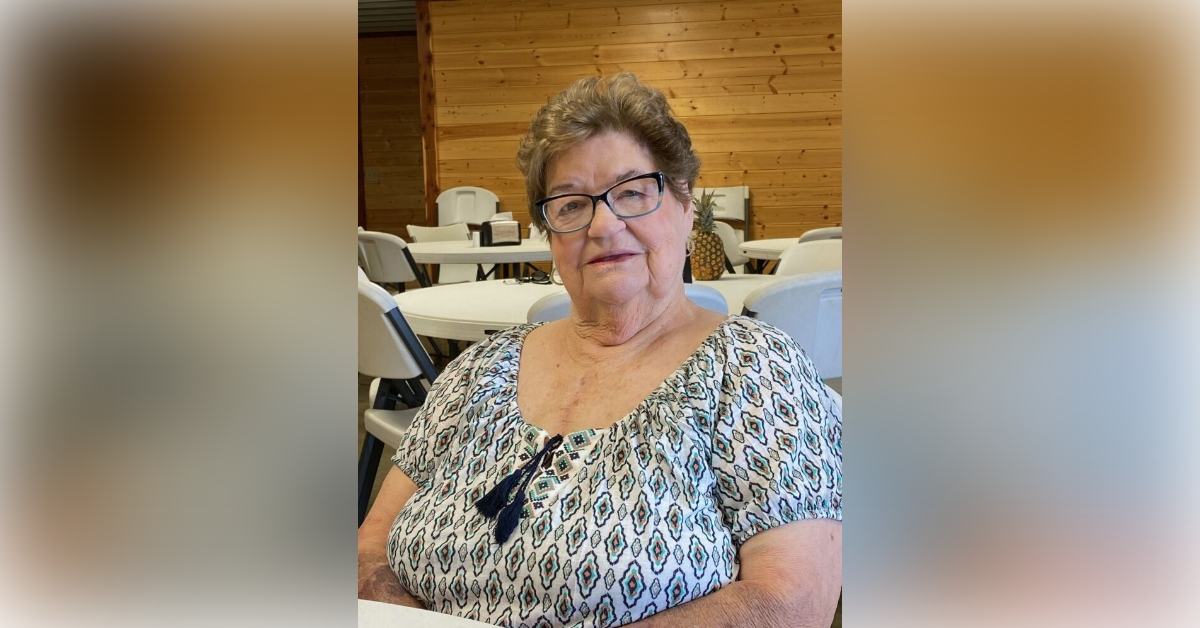 Linda Sue Jones, age 78, of Atlanta, Texas went to be with the Lord Friday, September 22, 2023 at her residence. Linda was born April 15, 1945, in Jefferson, Texas, to Johnny and Beulah Nelson. She was retired from Stanco and was a member of Cross Creek Cowboy Church. She enjoyed playing card games, board games, watching her favorite soap operas and was an avid NASCAR fan.
Linda was preceded in death by her brother, Carroll Nelson; son-in-law, Mike Burkhalter; and her parents.
She is survived by her husband, Billy Rex Jones of Atlanta, Texas; children, Rocky Jones and wife Lisa of Hughes Springs, Texas, Donna Kimball and husband Roy of Queen City, Texas, Debra Burkhalter of Bloomburg, Texas, Randy Jones of Atlanta, Texas; brother, Johnny Dale Nelson of Texarkana, Texas; grandchildren, Rock Jones and wife Brittany, Nicholas Jones, Stephanie Bowers and husband Bill, Chase Burkhalter and wife Macie, Zack Burkhalter and wife Keslea; great-grandchildren, Wyatt, Russell, and Alek Jones, Ella Burkhalter, Indy Burkhalter, River Burkhalter; and a host of other relatives and friends.
Memorial services will be 10:00 am, Saturday, September 30, 2023, at Cross Creek Cowboy Church, under the direction of Hanner Funeral Service with Bro. Paul Murdock officiating.