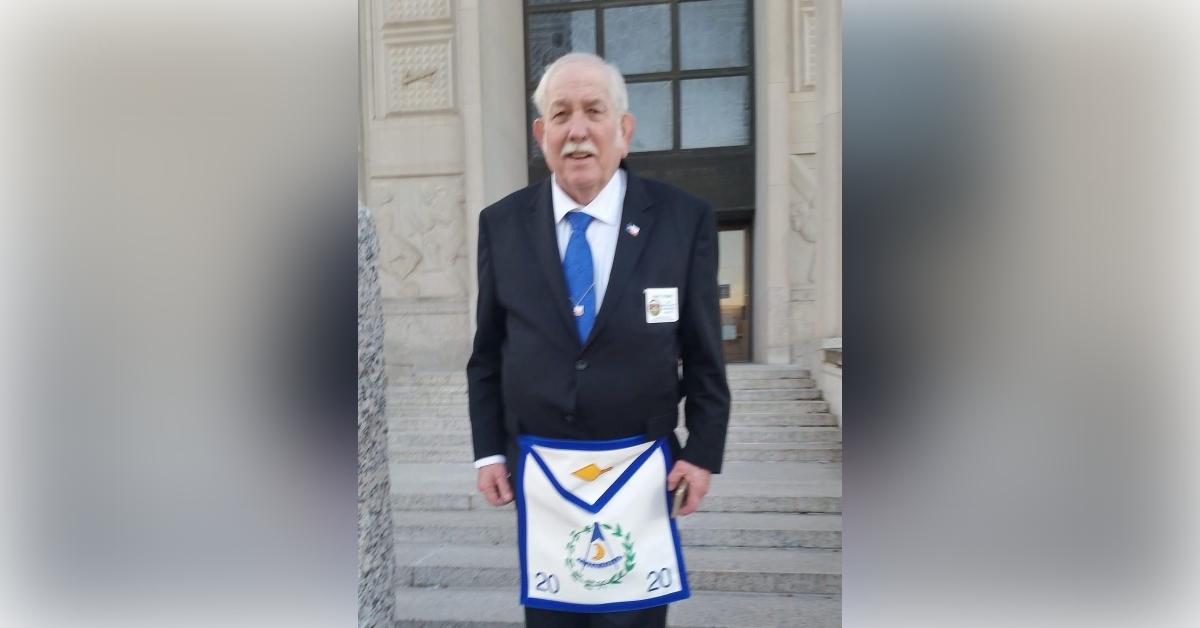 John Franklin Thomas of Linden Texas passed from this life September 29, 2023 at home surrounded by his loved ones. He was born March 1, 1950 to Tommy V. and Louease Thomas. John lived a very full life. He was a proud Baptist by faith took much pride in his participation with the Masonic Lodge of Douglassville 191 and Linden 192. Douglassville was his home lodge, where he was a Past Master, and he served as District Deputy Grand Master for the year of 2020. He was also very proud to be a member of the VFW 5870 in Queen City, Texas. He loved all of his family as well as his friends. He could always find somebody to visit with no matter where he went. He was always helping others without giving a second thought, even people on the side of the road. He especially enjoyed playing music with family and friends as well as collecting guitars and cars.
John is preceded in death by his parents, Tommy V. and Louease Thomas, one sister Mary Thomas, his son John Franklin Thomas, Jr. as well as the mother of his children and dear friend Debora Jester Hall.
John leaves behind to cherish his memories, his loving wife, Nora Thomas; daughters, Michelle Jackson and husband Michael of Burkburnett Texas, Tammy Merkel and husband Bill of South Carolina; sons, Jonathan Wilder of Louisiana, Craig Suggs and wife MaryAlice of Atlanta, Texas, and Troy Suggs and wife Diana of Arizona.
Also to remember "papaw" are his grandchildren, McKenzie , Ella, Ariana , John Kyle , Justin, Jonathan, Jordan, Zachary, J.J., Mason, Megan, Emily, David, Ashlee, Alisha, Tayler, Lauren, and Lacee. Also calling him "papaw" are several great grandchildren.
Coming from a large family, he also leaves behind his siblings, Reba Horton, Billy Thomas, Tommy E. Thomas, Bobby Thomas, Jeannie Thomas and Judy Arnold, along with too many nieces and nephews to count. Not to be forgotten are the many extended family and numerous friends.