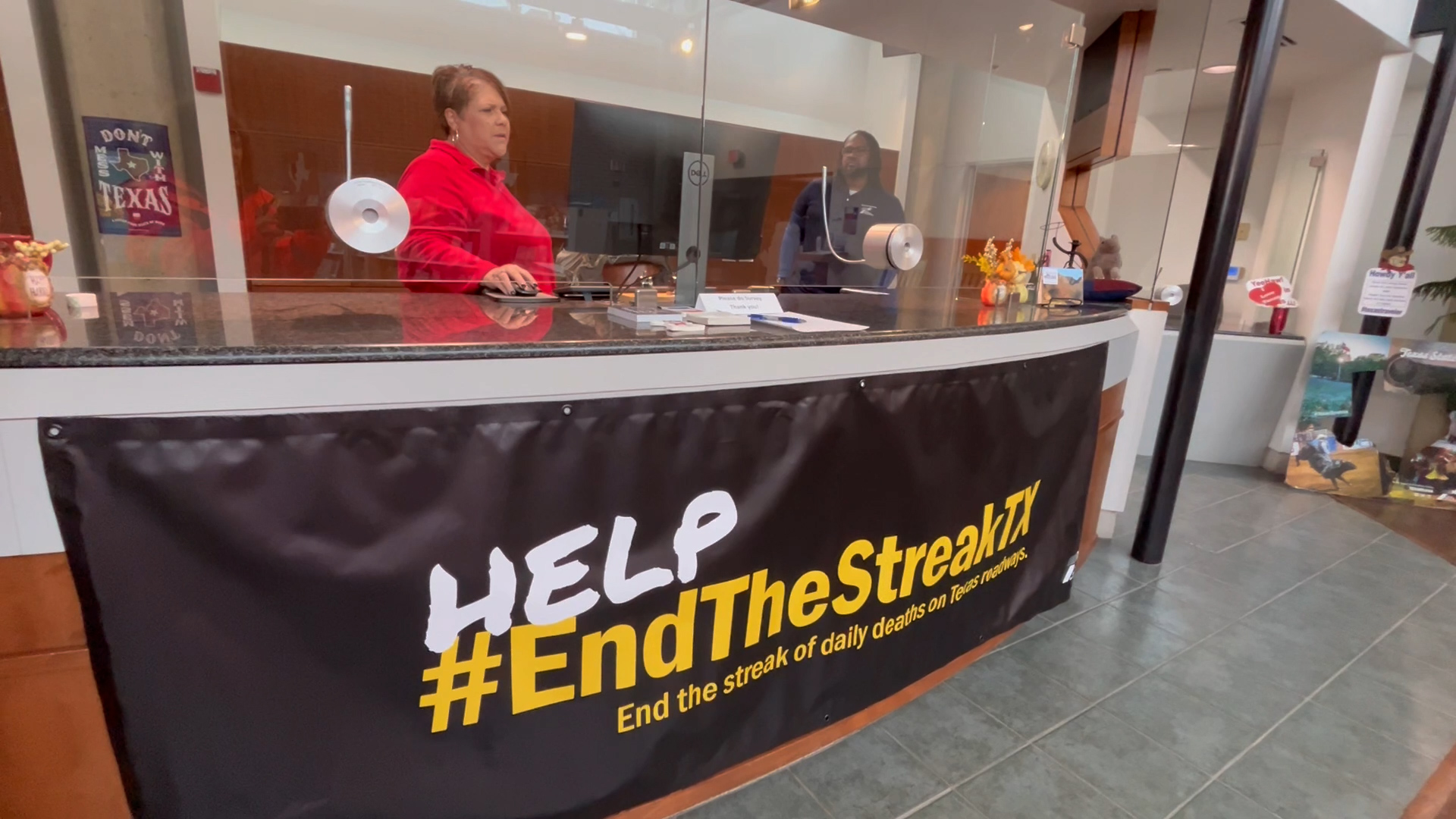 ATLANTA – Almost half of those killed in northeast Texas crashes in 2022 were not buckled up. As we approach the 23rd anniversary of daily deaths on Texas roadways, the Texas Department of Transportation appeals to all motorists to protect themselves and their families by wearing their seat belts and not speeding.
"Last year, 47 percent of motorists who died on roadways across the Atlanta District were unbelted," said TxDOT Atlanta District Engineer Rebecca Wells. "Seat belts greatly enhance your chances of survival if you're involved in a crash."
The Atlanta District includes Bowie, Cass, Camp, Harrison, Marion, Morris, Panola, Titus, and Upshur Counties.
"We want families to realize how you wear your seatbelt is also very important," said Atlanta District Traffic Safety Specialist Emyli Speer. "You or your loved one could be compromised by, for example, laying down with your seatbelt on or even having your shoulder strap tucked behind you."
"Love your family enough to buckle up," Wells added. "Lives could depend on it, and it's the law."
Speed is a leading contributing factor in fatal crashes in the nine-county area, as well as in Texarkana, according to police. "Failure to control speed is absolutely the number one contributing factor in car crashes in the City of Texarkana," said Texarkana Texas Police Public Information Officer Shawn Vaughn. "The simple act of slowing down to the posted speed limit can have a significant impact on both the number and severity of crashes in our city."
There hasn't been a deathless day on Texas roadways since November 7, 2000.
TxDOT's approach to safer roads includes the 3 E's – engineering, education, and enforcement. Everyone has a responsibility to keep our roads and fellow drivers safe.
#EndTheStreakTX is a social media, grassroots and word-of-mouth effort, and Texans are being asked to do any or all of the following to raise awareness:
Make the best and safest decisions behind the wheel and encourage others to do the same.
Post pictures on social media with this downloadable sign displaying the hashtag #EndTheStreakTX.
Share personal stories on social media of loved ones who have been lost in a crash and use the hashtag #EndTheStreakTX.
Follow @txdot social media pages and share the content we post.