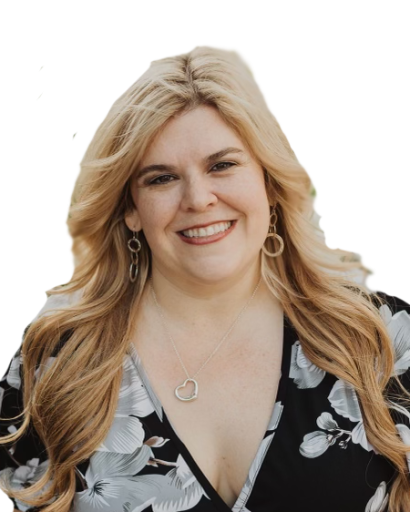 On June 16, 2023, Catherine Michelle Cotten, 42, of Neosho, MO, went to be with her Lord and Savior Jesus Christ, whom she faithfully served and followed.
Catherine Michelle Clayton was born June 23, 1980, in Texarkana, Tx the daughter of Richard Curtis and Deborah Ann (Crutcher) Clayton. Catherine graduated for Atlanta High School in Atlanta, Tx in 1998 and then went on to receive her Bachelor of Science degree at Texas A & M. She lived in Chicago for 14 years moving to Joplin in 2019 to be with the love of her life David. Catherine loved tulips, spending time with family and friends, rainbows, and most of all she loved being a wife and helping to raise the kids. She was a loyal, kind, and compassionate person. Catherine loved to travel and be on the go all the time. She was a collector of all things and saw a use for everything she came across. She was a member of Racine Christian Church where she loved working at VBS and Journey to Bethlehem.
Catherine Michelle Clayton married David Cotten June 11, 2022, in Seneca, MO receiving the "fairytale" wedding that she had always dreamed of. She was so excited to become Mrs. David Cotten.
Survivors include her husband David Cotten, Neosho, MO; her mother, Deborah Clayton, Atlanta, TX; children, Tyler Cotten, Gracie Cotten and Avery Cotten all of Neosho, MO; sibling, Jennifer Bird and husband Mark and their daughter Clayton Grace Bird, Bedford, TX; Mother and Father in Love, Evie and Curtis Cotten, Racine, MO; Sister-in-love, Belinda Cotten and her two daughters, Carmela Jones and Kaliyah Cotten, Bentonville, AR; Brother-in-love Joe Cotten, Joplin, MO. and a host of extended family and friends.
Catherine was preceded in death by her father Richard Clayton, Grandparents, James W. Clayton and Alice Clayton; E. C. Crutcher and Marcelle Crutcher.
The family will receive friends on Friday June 23, 2023 from 6:00pm to 7:00pm at the Racine Christian Church.
Funeral Services will be held at 2:00pm, Saturday, June 24, 2023 at the Racine Christian Church with John St Clair officiating. Burial will be in the Burkhart Cemetery with Chris Means, John Jackson, Preston Yost, Scott Brown, Greg Clayton and Brandon Neal serving as pallbearers.
Arrangements under the personal direction of Campbell-Biddlecome Funeral Home, Seneca, MO.