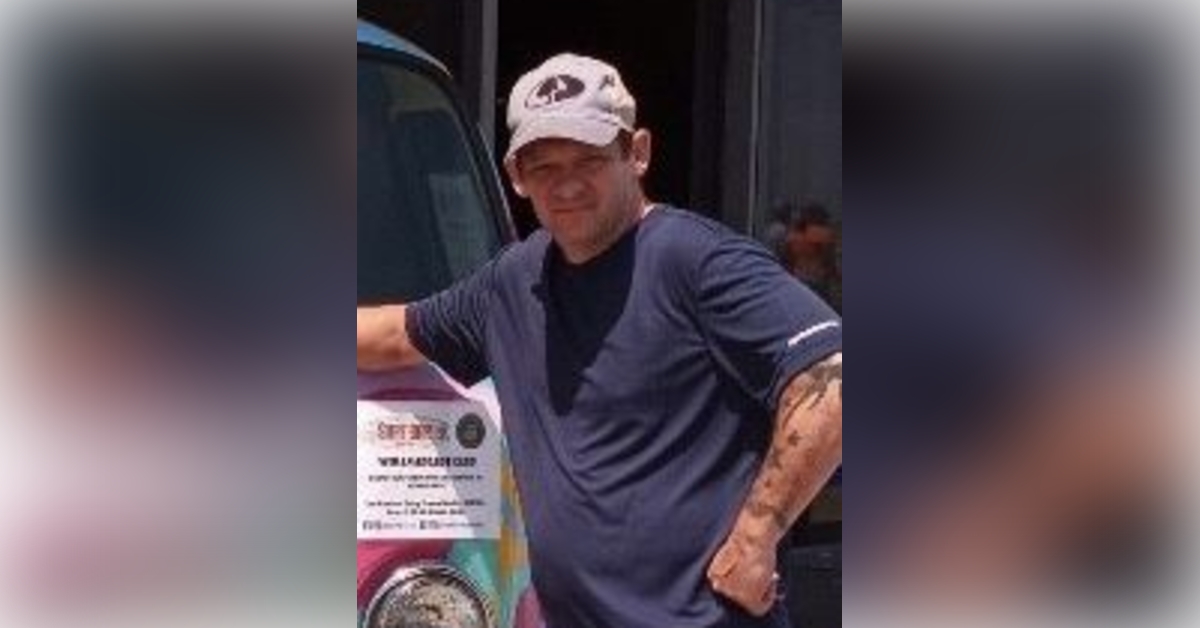 Jason Bryan Stafford, 48, of Atlanta, Texas passed away Saturday, October 14, 2023 at his residence surrounded by his loving family. Mr. Stafford was born December 31, 1974 in Palestine, Texas to Billy Charles Newsom and Linda Carol Allen. Jason was a faithful member of Cornerstone Assembly of God Church.
He is survived by his loving wife, Shannon Stafford; son, Orion Stafford; daughter, Sydney Stafford; step-daughter, Kayla Schroder; brothers, Charles Newsom and wife, Jennifer, Micah Newsom and wife, Abby; granddaughter, Kynleigh Blackwell; mother and step-father, Linda and Norm Bacon; Uncle Bubba and Aunt Glenda Allen; nieces, Brittany Morris and husband, Chad, Gabby Bevins and husband, Logan, Tristen Endsley and husband, Trenton; nephews, Jacob and Jeremiah Lee, Owen and Jonas Newsom, and numerous cousins.
He is preceded in death by his father, Charles Newsom; grandparents, Nanny and PaPaw, and cousins, Joy and Rita Allen.
Cremation arrangements are under the direction of Hanner Funeral Service.
Memorial services will be 2:00 p.m., Saturday, October 21, 2023 at Cornerstone Assembly of God Church with Bro. Richard T. Wade and Bro. Josh Lee officiating.
Be sober, be vigilant; because your adversary the devil, as a roaring lion, walketh about, seeking whom he may devour:
Whom resist stedfast in the faith, knowing that the same afflictions are accomplished in your brethren that are in the world.
But the God of all grace, who hath called us unto his eternal glory by Christ Jesus, after that ye have suffered a while, make you perfect, stablish, strengthen, settle you.
1PETER 5:8-10
"WORSHIP REGARDLESS OF CIRCUMSTANCE"